BENEFITS OVER STANDARD TRANSFORMER MIG-
Infinate Voltage Control

Can Be Used As Stick Welder

Can be Used As A Tig Welder

Higher Duty Cycle

Smoother Welds, Less Splatter

Lighter Weight & Smaller

Infinate Wire Feed Settings

Has Both Amp & Voltage Meter

Works Better From Gensets
Call if you have any questions 1800 214334
Comes With Electro Holder, Euro Mig Gun, Neutral Clamp & Gas Hose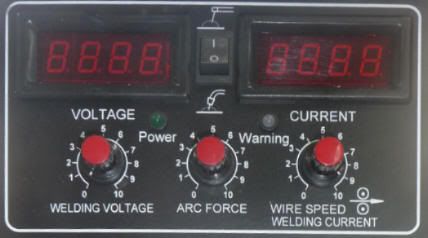 Optional Extras For This Welder Below-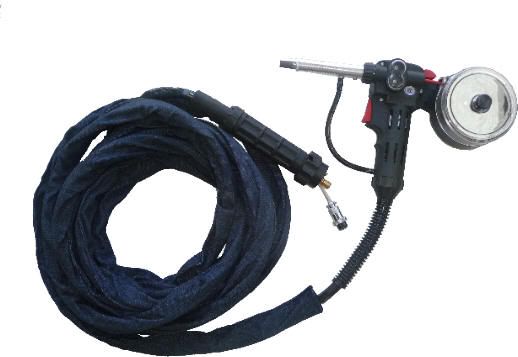 Spool Guns Also Available From Us For $200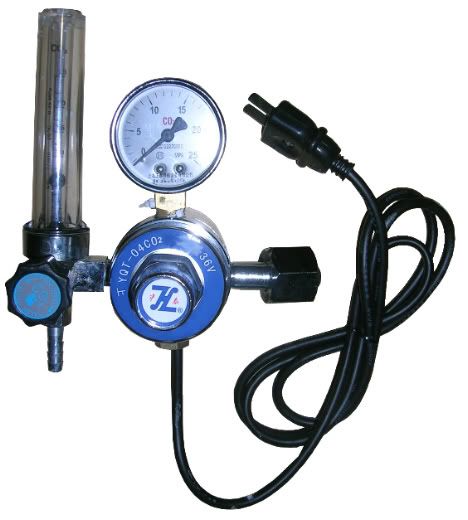 Argon Guages $45
Mig 200
This Fully Portable 160Amp Inverter Mig Welder/Stick/Tig Welder Is Excelent For Both Portability & Ease Of Use There Is No Comparrison Between These Inverter Mig Welders And A Standard Transformer Mig Welder, They Have A Better Deeper Weld Pool With Less Splatter, Higher Duty Cycle, They Are Also More efficient (Less Current Draw) & You Have Alot More Control Over Weld Settings Eg Has Infinate Control Between 30amps & 160amps, Where A Transformer Mig Usually Only Has 6 to 9 Amperage Settings. These Weders Are Also Much Lighter With A Weight Of Just 20Kg Compared To Over 90Kg So Are Great For Welding Jobs Out In The Field, You Have To Try An Inverter Mig Welder To Realise The Difference.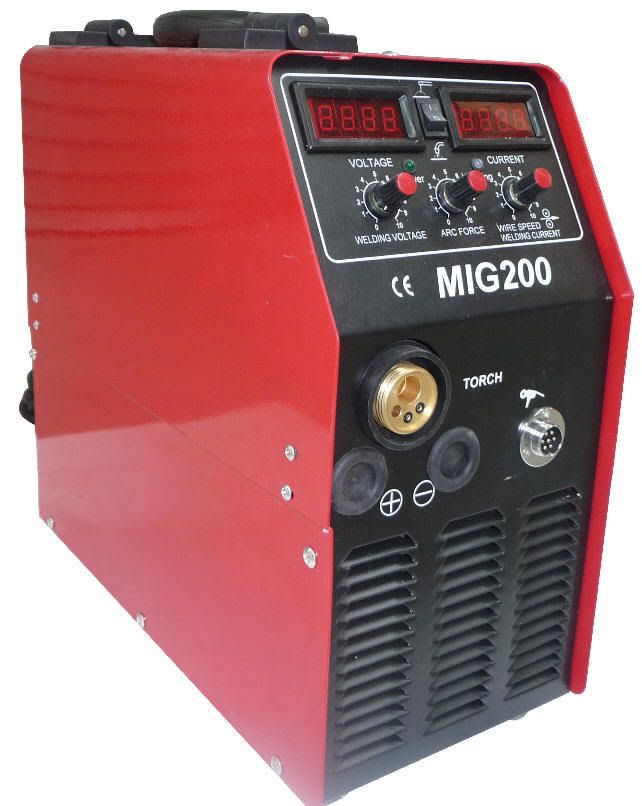 Comes With Standard Mig Gun Connection Unit Also Allows For Connection Of Spool Gun
DESCRIPTION
Large 160 Amps Output On Mig Setting

160 Amps On Stick Welding

Easily Changed To Use On Either Gas Or Gasless

Comes With Electrode Holder, Euro Mig Gun, Neutral Clamp, Gas Hose

Both Amperage & Voltage Displays

Top Of The Range Wire Feeder With Adjustable Tension

Will Weld Up To 10mm Steel

Single Phase 240v With 15Amp Plug
These Mig Welders Are Also Alot More Suitable To Run Of A Genset Than Convensional Transformer Mig Welders, For Being Electronic They Do Not Work Against The Working (electro-Magnetic Field) Of Generators As Welders With Windings Do They can Also Withstand A Larger Fluctuation In Input Voltages.
Inverter Mig Pro Machines Are Designed As Genral Purpose Welders And Are Suitable For A Wide Range Of Operations, Including Large Industrial Applications Through To Smaller Applications. Combined With The Higher Amps The Welding Of Stainless Steel Materials Up To 6mm Thick Is Now Possible Due To Less Splatter Or Will Weld Up To 14mm Standard Steel.
* Fully Electronic Inversion Control System
This is the welding machine suitable for any small or big business. Perfect for aviation, automotive or manufacturing. All at a price the hobbyist can afford. Beginners love the ease of use. Experts love the consistency and high duty cycle.
Description

Item model

MAG200J03

Frequency input power voltage

V -Hz

AC240 + -15%

50

Rate input power capacity KVA

5.4

Input current A

20

Rated output current A MIG/MMA/TIG

160/130/130

Rated output voltage V

22

Output current range A

30-160

Output voltage range V

15-26

Duty cycle

35%

Efficiency %

85

Power factor

0.85

Insulation class

F

Protection class of case

IP23

Feeding speed m/min

2-15

Diameter of coil mm

270

Diameter of wire

0.8-1.2

Weight ( kg)

20

Overall dimension mm

450-203-400